Tips for Driving to Grandma's for Thanksgiving
The day of the week, the time of day and the weather are all factors in determining how safe your Thanksgiving drive will be. We've listed several tips, so that you can make it as easy as it needs to be:
Take off work early. Wednesday and Sunday are the busiest days to travel during the Thanksgiving holiday. If you have a few extra vacation days, consider starting your Thanksgiving travel on Monday or Tuesday.
Take your car in for a check up. Schedule Service with us, so that you can be assured you're ready for the road.
• Perform basic maintenance. Check wipers, fluid levels, change your oil.
• Check your battery and inspect your tires for proper inflation and tread depth. And don't forget about your spare tire.
• Have your brakes inspected.
Slow Down and Enjoy the Trip. Expect to h...
Common Body Shop Repairs Your Dealership Offers
When you are the owner of a car, one of the first major issues you are likely to have is problems with body damage. If your car gets damaged in the body, then it can bullet the value as well as the aesthetic appeal. That being said, there is no reason why such body damage cannot be repaired at a fair cost if you go to your local dealership.
Dealerships tend to offer you far more responsive treatment - and affordable assistance - than a garage. Most of the time, garages know that you are in a position where you either pay through the nose for the help, or you do it yourself. They know they have you over a barrel. With body shop repairs, though, you might find that your dealership offers you all the help that you could need to get the problem dealt with.
As dealerships provide longer war...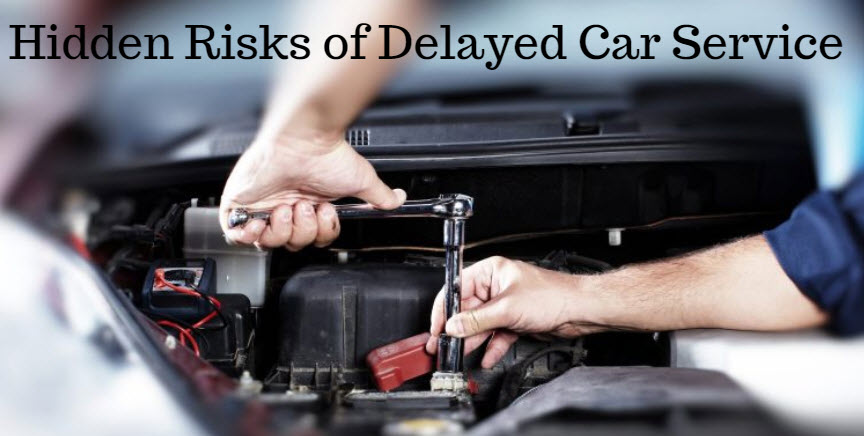 Benefits of Leasing a Car
Benefits of Leasing a Car
When it comes to picking the ideal car for your needs, knowing where to start the search always helps. Today, though, most people usually don't have the cash spare or the immaculate financial profile needed to land a loan today. To help you out of that problem, you can find all the help that you need waiting for you with a lease.
Car leasing is much more affordable, flexible and generally beneficial than buying a car outright. It removes all the stress about handling repairs and makes sure you can concentrate on being an insured, fully taxed member of the roads with a car that isn't going to fail on you or come with a nasty post-purchase surprise.
While the expense of early lease termination can be insane, a good lease - if picked right - can be a major benefit to...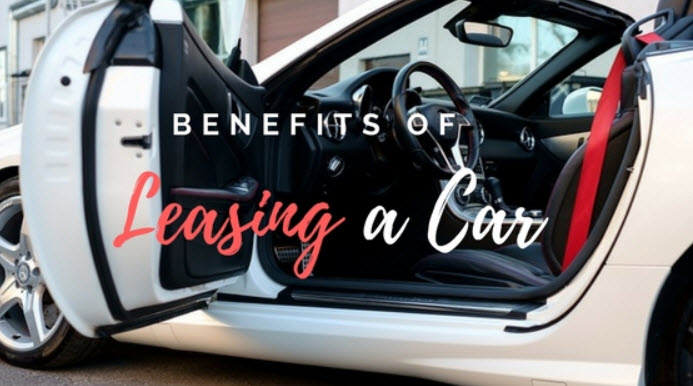 Distracted Driving
Did you know that distracted driving is becoming the leading cause of traffic accidents? According to the National Safety Council, as many as 40,000 people died in auto accidents last year, which is the highest number since 2007.
One factor that contributes to this statistic is the increasing number of people who own smartphones. Whether it's texting, talking, eating - or anything that takes the driver's attention off the road, a crash can be the unfortunate result of that.
The good news is that there are a few simple steps you can take to keep yourself safer on the road:
1. Don't use your phone while driving. If you have to make a call, make sure to link your vehicle's hands-free system ahead of time if it's equipped with one. Do check your local laws and regulations on what's allowed.
2....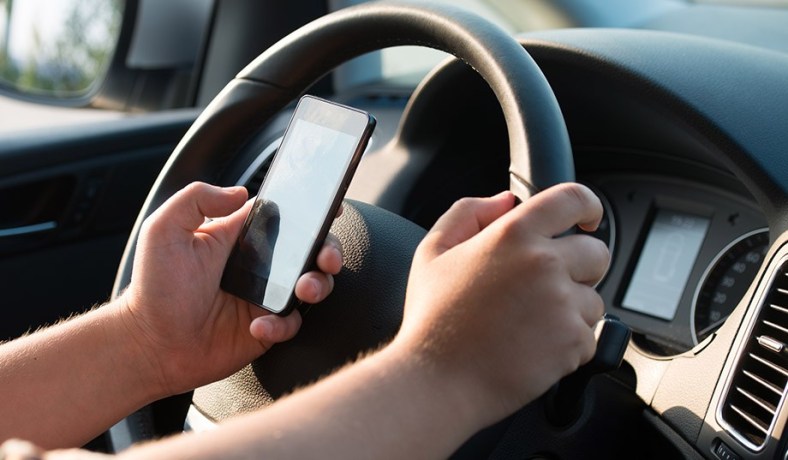 Spring Car Care
Here comes the sun and rising temperatures, which means an entirely different strategy for car care. Here are six simple tips to help you care for your vehicle as we make way for spring!!

1. Wash and Wax
One of the single most important things as spring starts. Allowing debris and grime to build up on your car can affect its paint and finish.

2. Clean the Inside, Too
Nobody wants to spend time cleaning out their car during a cold winter day. That's why spring is the perfect time to clean your car's interior, Spring Cleaning we like to call it. Remove and throw away any trash and other items that have accumulated in your vehicle over the winter.

3. Check Your Tire Pressures
As air gets warmer again in the spring, tire pressures can increase; If the pressure increases past your manufacturer ...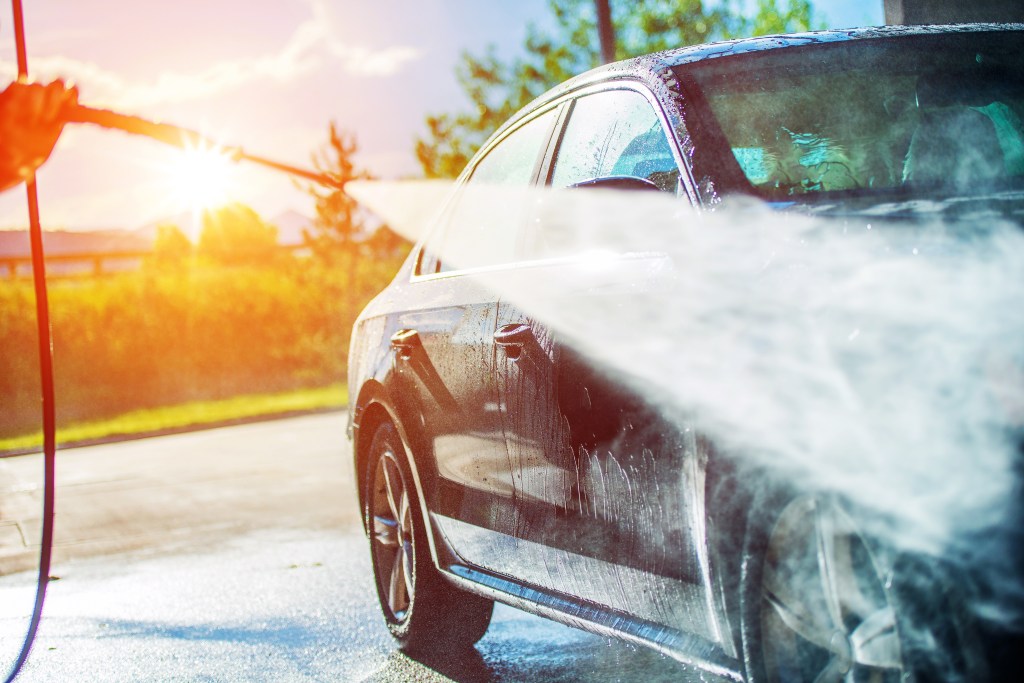 SPRING DRIVING TIPS
Springtime brings rain and the after effects of winter weather - potholes and uneven pavement. Keep these driving tips in mind before you travel:
• Spring showers bring May flowers - and wet driving conditions: Slow down on slick roads, and increase your following distance even when mist begins to fall. Just a small amount of water can mix with oil and grease on the road to create slippery conditions.
• Share the road: Warm weather brings out motorcyclists, bicyclists and pedestrians.
• Understand the impact of medications on driving: For many people, spring means seasonal allergies. Over-the-counter allergy drugs can have side effects or interact with other medications to diminish your driving ability•If possible, go around potholes:
• Deep potholes can throw your car out of alignment or ...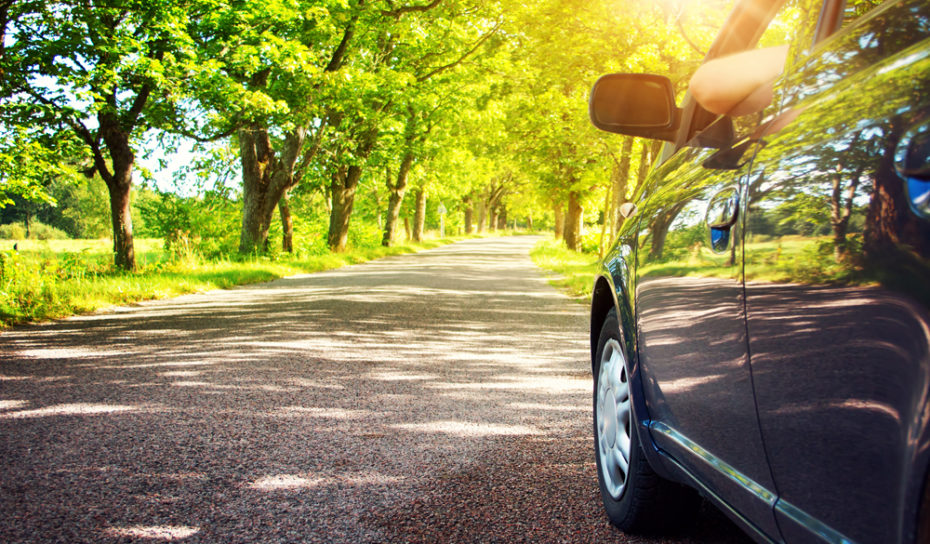 Hydroplaning Safety
Picture this: You are calmly driving down the road, when all of the sudden your car starts to lose control as if it was on ice skates. The only thing is it is just raining, no ice in sight. This was most likely caused by a phenomenon called "Hydroplaning". Hydroplaning occurs when a vehicle's tires encounter more water than they can scatter. Water pressure in the front of the wheel pushes water under the tire, and the tire is then separated from the road surface by a thin film of water and loses traction. The result is loss of steering, braking and power control. Hydroplaning is one of the leading causes of fatalities in bad weather. If you find yourself hydroplaning, there are things you can do to help yourself recover. Take a look below and make sure you're prepared.
1. Do not use your b...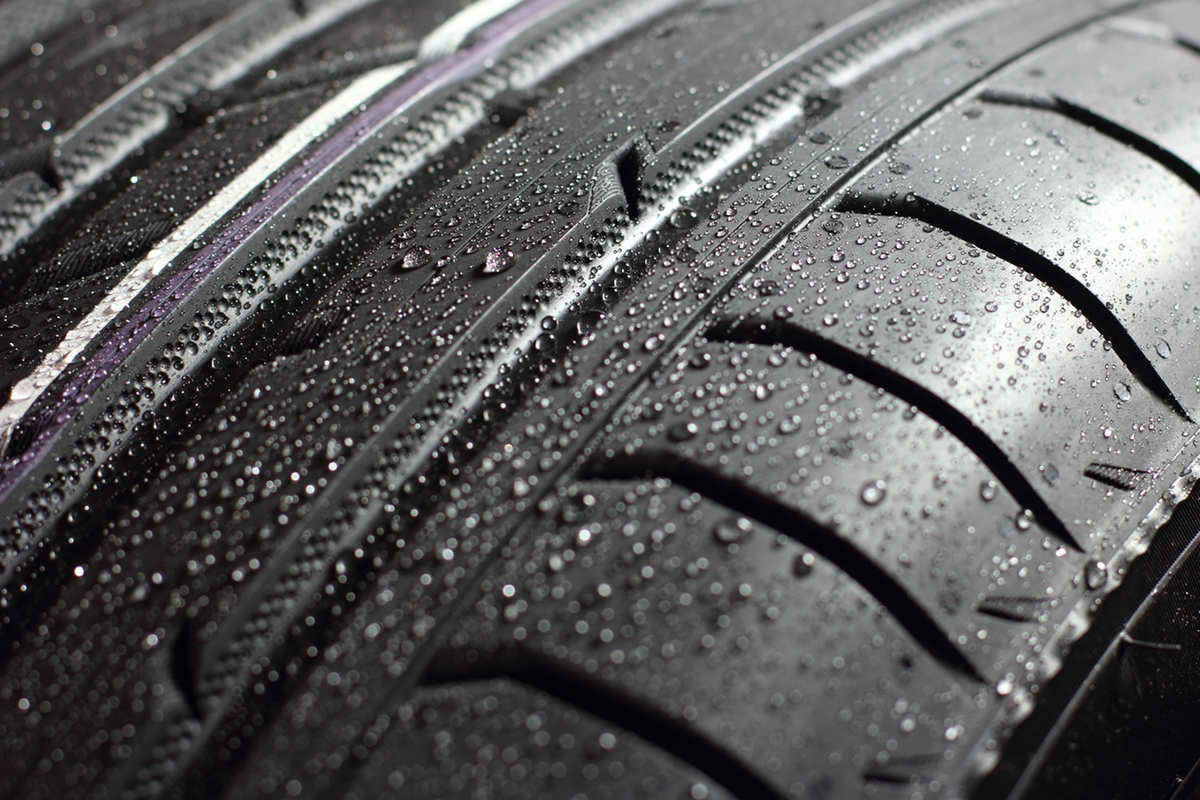 20 things You Can Do to Save Gas While Driving
1. Drive less
2. Warm up your car for shorter lengths of time
- Idling your car for anything over a minute wastes fuel and omits large amounts of greenhouse gas.
3. Buy gas early or late in the day
- Gas is cooler earlier in the day, and more dense. As temperatures rise, gas density falls and you get less of it when you pump.
4. Slow down and drive steady
- Driving fast increases drag, which increases fuel consumption.
5. Monitor when and how you brake
- Braking excessively wastes gas.
6. Turn off the engine
- Turn off your vehicle you are waiting, excess idling is a major waste of gas.
7. Eliminate wind resistance
- Remove unneeded car racks and carriers.
8. Avoid gas stations near the highway
- Gas stations near the highway are usually the most expensive.
9. Don't wait until your tank is almost e...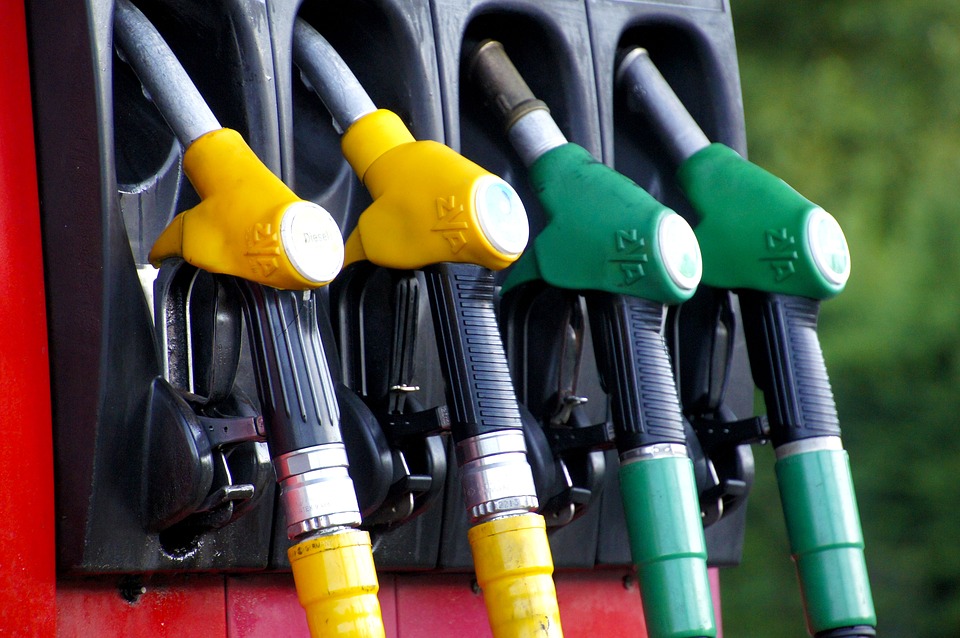 7 Questions to Ask Yourself If You're Thinking About Buying Snow Tires
1. "DO I NEED SNOW TIRES?"
- Snow tires can be extremely important if you live in an area that gets snow, ice, sleet or freezing rain and temperatures of 40 degrees or colder. They are also a good idea if you are planning on taking road trips that will take you through snow or over mountains in the colder months.
2. "IF MY TIRES ARE MARKED 'M+S' ON THE SIDEWALL AM I GOOD TO DRIVE ON SNOW?"
- You may see some tires marked with "M+S", this stands for mud and snow. While these are most likely decent tires, they only deliver better traction in wet conditions than non-M+S tires. In cold and/or slick conditions, these tires may not provide you the traction and control you need. If it is true snow tires you are looking for, look for tires with a Mountain Snowflake symbol on the side. This means the...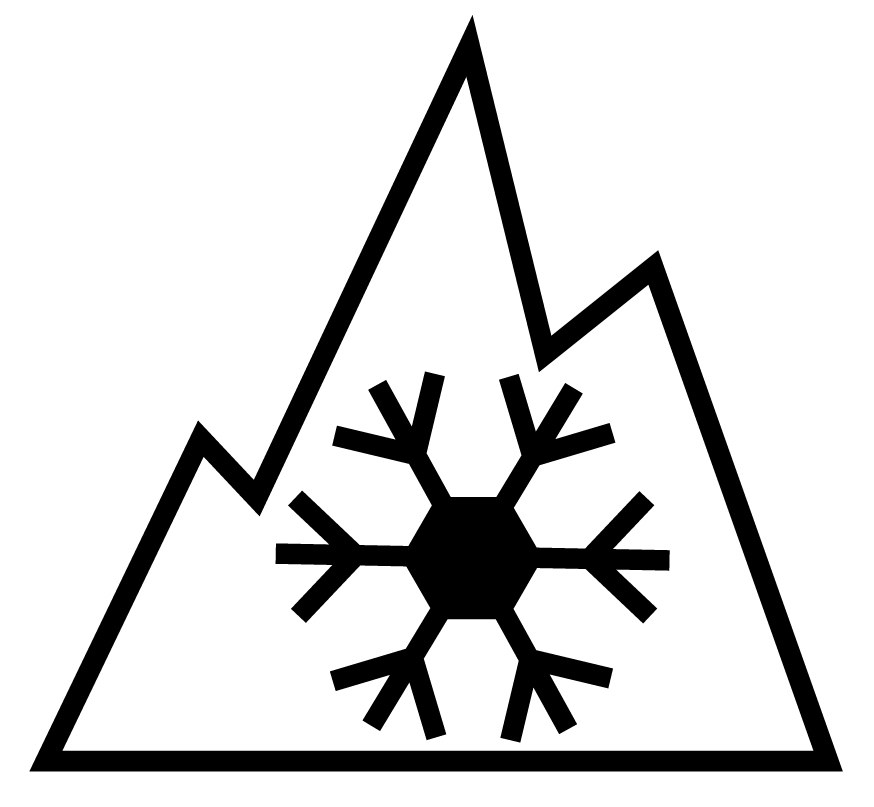 End of Summer Car Maintenance
Well, we hope you were able to get all your bbq's, camping trips and swimming days in over the last few months. Because summer is coming to an end whether you like it or not. For most of us, that means cooler weather and nastier road conditions. Your car was good to you over the summer months, so now is the time to make sure it's good to you over these coming cooler months. Here are a few tips to make sure you stay safe on the road, and to make sure your vehicle runs smoothly in all conditions.
1. Vehicle Inspection: Technicians will be able to inspect your vehicle and assess its exact needs. Often times they will perform checks and tests on fluids, batteries, belts, hoses, etc.
2. Tire Tread: This may be one of the most important maintenance tips to focus on. With adverse road conditions,...
How to Prevent Auto Theft
Even if you have great luck and religiously lock your car doors, you still can fall victim to car theft. Every 45 seconds, a car is stolen somewhere in the U.S, according to the National Insurance Crime Bureau (NICB).
Here are tips to prevent your vehicle from being stolen:
• Keep your vehicle locked at all times, even while driving.
• When parked, never leave your keys in the car. Close all the windows and the sunroof.
• Never leave your car running and unattended.
• Avoid leaving valuables inside your vehicle where passersby can see them.
• Install an anti-theft system in your vehicle if it doesn't have one. Thieves are reluctant to steal vehicles if they know the cars can be recovered quickly.
Keeping Your Car Cool This Summer
Summer is here and that means warmer weather and sun baked cars when you get in them after a long work day. I mean, let's face it we all know how it feels to sit on blazing hot leather seats after your car has been sitting for a while. It burns literally, ok maybe not literally, but you catch our drift.
Follow these tips to keep your car cool during hot summer days.
1. Use a sunshade or window visor
This tried and true method for keeping your car cool, should be your go to option. Just put the shade up every time you exit your vehicle for more than a few minutes and you should be good to go!
2. Use a dash cover
If you did not already know a fabric or upholstered dash cover can go a long way in keeping your vehicle more comfortable during the hot summer temps. A dash cover will keep you from ...